Starting on this project..hard to believe this 92 has lived with a stock system this long..Guess the S-trim was music to the ears..
Well, first going in is 3 JL 10" subs. Yeah, they are a little beat up, but still bump plenty..plus you wont even see them..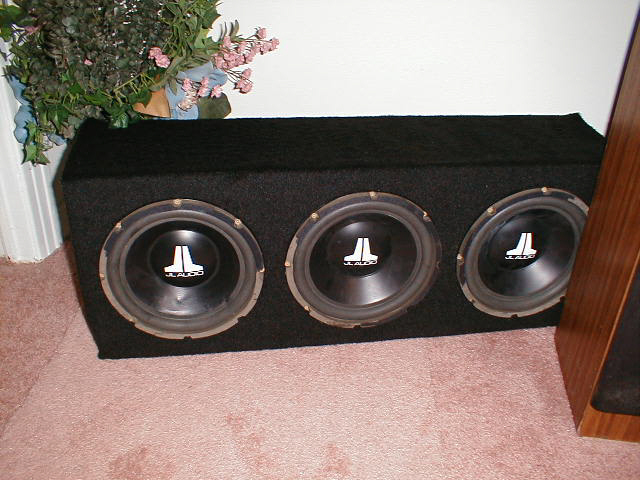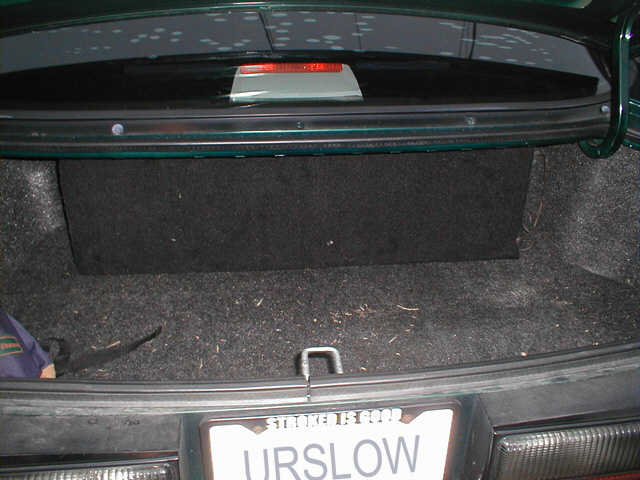 Here is the box in the car. The subs point upward and just barely fit. I removed the trunk lift rods for extra clearance, and will be installing a gas shock to lift the trunk lid.
Also in the car is a POS(I say POS cause its 5 years old)Clarion CD player..as long as that is working, Ill add other stuff next..
Just installed a Punch 100 and a Coustic 2 ch Active Crossover. Right now the front speakers are stock and hooked to the CD player, and the crossover is just connected to the Punch.
I was going to make a amp rack on the back of the sub and a false wall, but Im going to remove the sub box when I drag race and autocross.
Right now the wires look all messy...and the install crude...however, you will never see this....at least when Im showing my car. It does the job just fine!