CAMERA MOUNT FOR FOX BODIED COUPES
Basically I took 3 pieces of Wood. A 1/4" piece of wood that was the base that had the Velcro mounted to it, and sized just right so that it is wedged between the rear brake light and the seat(I actually have to pull the top of the rear seat forward a bit to get it down all the way.
The next piece of wood is 1" thick. It serves to keep the whole contraption on the rear deck by its weight, also gives the necessary clearance for the next piece over the rear seat.
The next piece is a 1/4" piece of plywood that has the holes drilled for the bolt to come up from the bottom, and the surface that the camera sits on.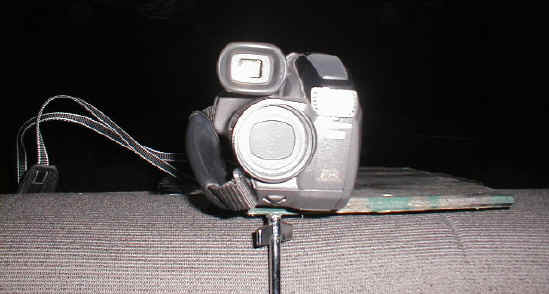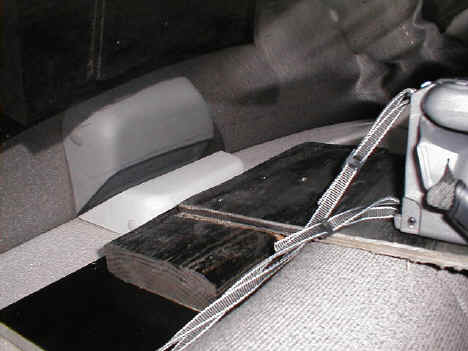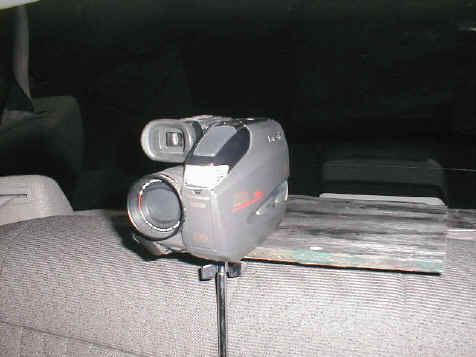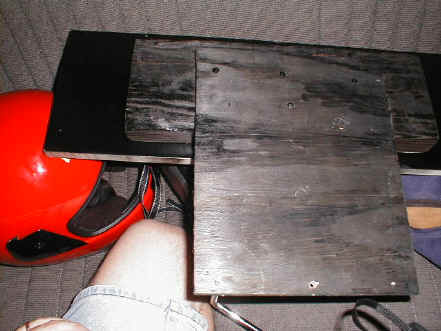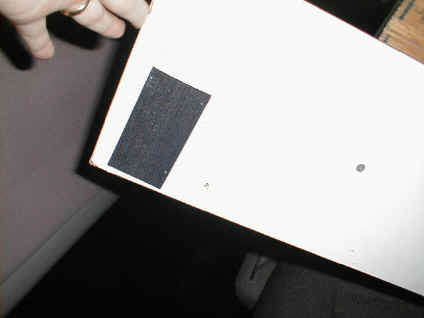 The Velcro Underneath
HOW DOES IT WORK?:
Well, go check out my autocross video for yourself. Its very stable, and can handle acceleration, braking, cornering, and even spins :0)
NOTES:
The metal rod used to go through the wood was something I had laying around that fit into the camera tripod hole. I am going to buy the proper bolt along with a wing nut(similar to seen in the pics). What you do is spin the camera on the bolt a few times then use the bolt underneath to put it tight. I also used a lock washer between the wingnut and the plywood on the bottom to give it a little spring to hold the camera down better.