Update: 7/30/01
Well, bad news. Sent the blower in for what I thought would be a minimal or full rebuild. Ends up being a messed up front case along with all the other goodies inside. Im still not sure what Im gonna do...buy a new one, have it rebuilt or buy a used one...I will know soon enough. UPDATE 8/2/01: Im going to get a polished V2(SQ) S trim. Should be here in a week. THX MUSTANGPARTSONLINE!!!!
I did however buy a set of Eibach Pro-Kit Lowering Springs for my car while I was in California from a Mustangworld.com Regular. Here are a few quick pics I took: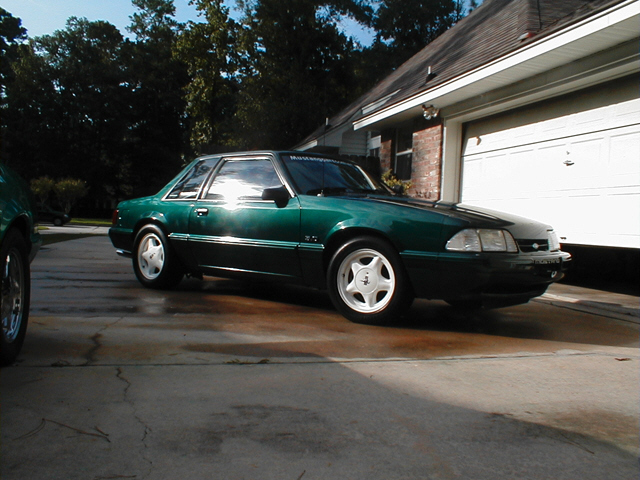 They took the car down 1.1" in the front and .7" in the rear. This measurement was taken the day of install. They may settle a bit more. While I was at it, I installed some struts from a 99GT I got about 2 years ago. They replaced my 1992 Factory Shocks. The car does handle quite a bit better, but I'll need some Tokico's to really make the most of it.